The scientific program includes keynotes by leading researchers in the field ( Rita Colwell and Aedin Culhane) and selected presentations of contest dataset analyses. The two-day meeting will also feature a CAMDA Cafe with and opportunities for informal discussions.
Program
TBP
Wednesday, 15 July 20120
| | | |
| --- | --- | --- |
| 08:15 | ISMB/ECCB Welcome | |
| 08:30 | ISCB 2020 Overton Prize Award: | |
| 09:30 | Coffee break | |
| 10:15 | CAMDA Welcome | |
| 10:20 | 2000 - 2020: 20 years of CAMDA | Simon Lin, Nationwide Children's Hospital, Columbus, U.S.A. |
| 10:50 | CAMDA Keynote | |
| … | | |
| 18:00 | CAMDA@ISMB Poster Presentations | |
| 20:00 | CAMDA Dinner, joint departure from lobby | |
Keynotes
Rita Colwell, PhD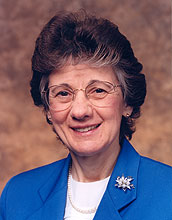 Distinguished University Professor at the University of Maryland at College Park and at Johns Hopkins University Bloomberg School of Public Health,
Senior advisor and chairman emeritus at Canon US Life Sciences, Inc.
President and chairman of CosmosID, Inc.
Climate, Oceans, and Human Health: Cholera as a paradigm for prediction infectious diseases
Climate and the oceans historically have been closely intertwined with human health. Today significant advances in information technology have brought new discoveries - from the outer reaches of space, where remote sensing monitors on satellites circle the earth, to the ultramicroscopic through application of next generation sequencing and bioinformatics. Vibrio cholerae provides a useful example of the fundamental link between human health and the oceans. This bacterium is the causative agent of cholera and is associated with major pandemics, yet it is a marine bacterium with a versatile genetics and is distributed globally in estuaries throughout the world, notably the Bay of Bengal, but also in coastal regions and aquatic systems of the world. Vibrio species, both nonpathogenic and those pathogenic for humans, marine animals, or marine vegetation, play a fundamental role in nutrient cycling. They have also been shown to respond to warming of surface waters of the North Atlantic, with increase in their numbers correlated with increased incident of vibrio disease in humans. The models we have developed for understanding and predicting outbreaks of cholera are based on work done in the Chesapeake Bay and the Bay of Bengal and these models are now used by UNICEF and aid agencies to predict cholera in Yemen and other countries of the African continent. With onset of COVID-19, these models are currently being modified to predict SARS CoV-2 and incidence of COVID-19, the current pandemic of coronavirus. In summary, molecular microbial ecology coupled with computational science can provide a critical indicator and prediction of human health and wellness. How this is being accomplished and how we are beginning to understand environmental aspects of COVID-19 will be discussed in this talk.
About the speaker: Dr Rita Colwell's interests are focused on global infectious diseases, water, and health. Dr. Colwell developed an international network to address emerging infectious diseases and water issues, including safe drinking water for both the developed and developing world, in collaboration with Safe Water Network, headquartered in New York City.
She served as the eleventh director of the National Science Foundation (NSF) from 1998 to 2004. In her capacity as NSF director, she served as co-chair of the Committee on Science of the National Science and Technology Council. Before joining NSF, Dr. Colwell was president of the University of Maryland Biotechnology Institute and a professor of microbiology and biotechnology. She was also a member of the National Science Board from 1984 to 1990.
One of Colwell's major interests is K-12 science and mathematics education, graduate science and engineering education, and the increased participation of women and minorities in science and engineering.
She has held many advisory positions in the U.S. government, nonprofit science policy organizations, and private foundations, as well as in the international scientific research community. Colwell is a nationally-respected scientist and educator, and has authored or co-authored 19 books and more than 800 scientific publications. She produced the award-winning film, "Invisible Seas," and has served on editorial boards of numerous scientific journals, including GeoHealth, which she founded at AGU in 2015.
Dr. Colwell has previously served as Chairman of the Board of Governors of the American Academy of Microbiology and also as President of the American Association for the Advancement of Science, the Washington Academy of Sciences, the American Society for Microbiology, the Sigma Xi National Science Honorary Society, the International Union of Microbiological Societies, and the American Institute of Biological Sciences (AIBS).
Dr. Colwell is a member of the U.S. National Academy of Sciences, the Royal Swedish Academy of Sciences, Stockholm, the Royal Society of Canada, the Royal Irish Academy, the Bangladesh Academy of Science, the Indian Academy of Sciences, the American Academy of Arts and Sciences, and the American Philosophical Society. Colwell is an honorary member of the microbiological societies of the UK, Australia, France, Israel, Bangladesh, Czechoslovakia, Royal Irish Academy and the U.S. She has held several honorary professorships, including the University of Queensland, Australia.
Colwell has been awarded 62 honorary degrees from institutions of higher education, including her alma mater, Purdue University.
A geological site in Antarctica, called Colwell Massif, has been named in recognition of her work in the Polar Regions.

Aedin Culhane, PhD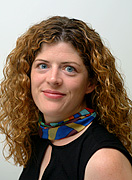 Department of Data Sciences at the Dana-Farber Cancer Institute, and Department of Biostatistics, Harvard TH Chan School of Public Health, Boston, U.S.A.

About the speaker: Aedin Culhane develops computational approaches to integrate and analyze large scale genomics data to discover cross-talk between tumors and their microenvironment. Aedin Culhane earned her PhD at the University of Manchester (UK) where she applied both computational and experimental approaches in neuro-immunology. She pursed post-doctoral studies with Prof Desmond Higgins (University College Dublin, Ireland) and Prof John Quackenbush (Dana-Farber Cancer Institute, MA) studying multivariate statistical methods for analysis of gene expression data in cancer. Her team wrote and maintain several Bioconductor/R packages for clustering, matrix factorization and integrative exploratory analysis of big data in genomics. She is a founding member of the Boston R/Bioconductor for genomics meetup and a member of the technical advisory board for Bioconductor.

Sign up to our low-volume announcements mailing list!
Check also our open forum for general discussions , including ideas and the development of future of contest data sets and challenges!


Follow us in twitter